Adolfo Romero, a Chilean visual artist, songwriter, poet and cultural arts project developer was born in Arica in 1975. Currently, residing in Denver, Colorado, he is active in the local art and music community. His visual works includes a series of techniques that are always searching for symbolic relationships between the human psyche, and its origins in the social world and history. His artistic work has been developed mainly in Chile, and now in just 4 years living in Colorado, he has positioned himself as one of the most outstanding emerging Latin artists. He has exhibited at the Denver Museum of Arts on several occasions and has also have created several murals and other art pieces for the Santa Fe Arts District of Denver.
Adolfo is a longtime friend  and an artistic collaborator with LuneAseas.
Denver Art Museum Sculpture Exhibit, September 2018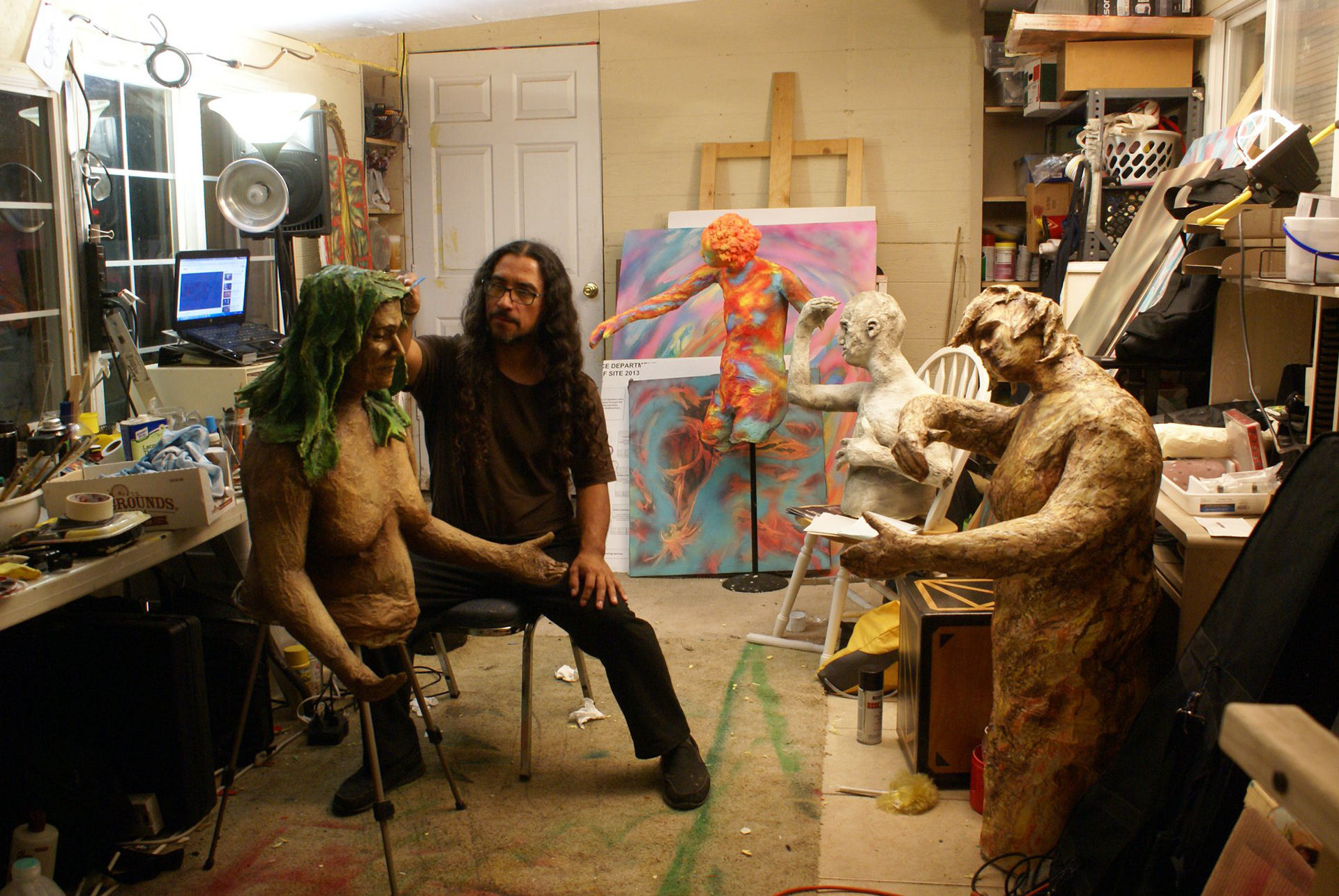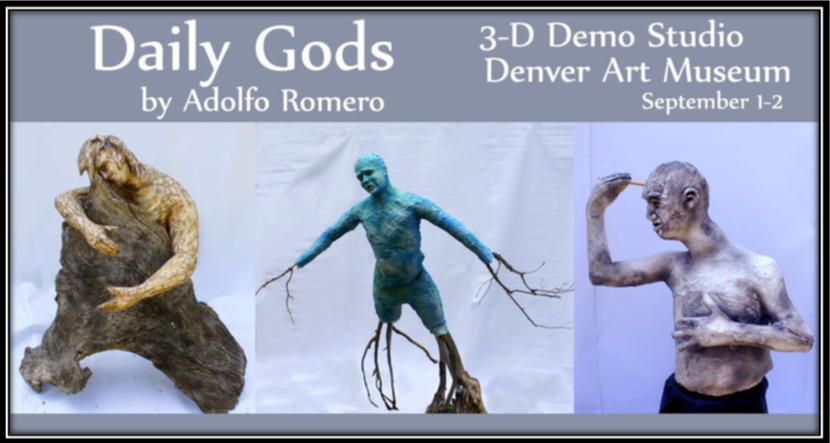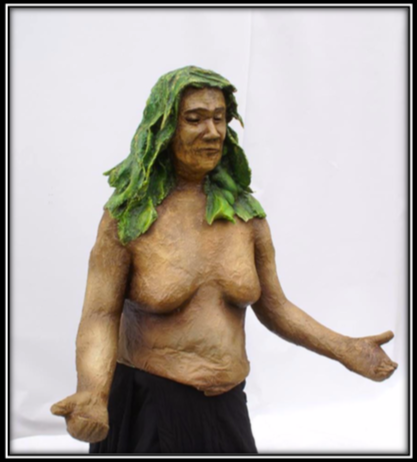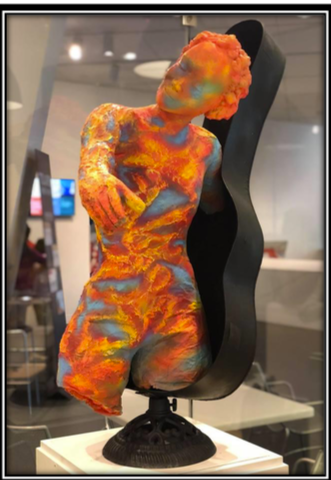 "Timeless Games for Kids at Heart
", artistic
hopscotch installation along Santa Fe Dr. It seeks to make Native American Indian culture accessible to future generations in a fun and playful way as well as to revive some of the last traditions of past generations. These installations provide aesthetic enhancements to public places which invite interaction from visitors and residents.
Westword interview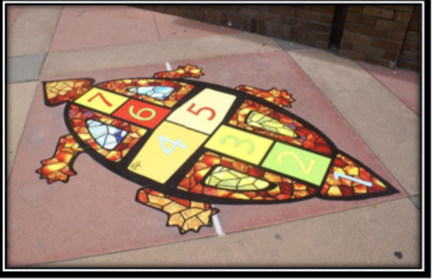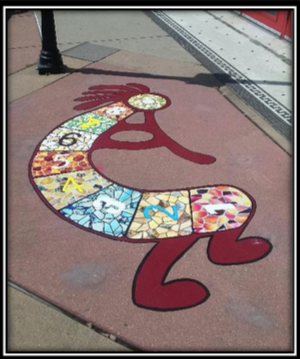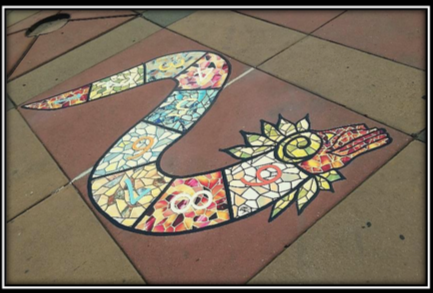 Mural project made for Su Teatro Performing Arts Center. T
itle: "
Capture
the Butterfly"
Artwork inspired by the Aztec and Mayan myths related to the Monarch Butterfly. Mixed media: Acrylic on relief and plexiglass.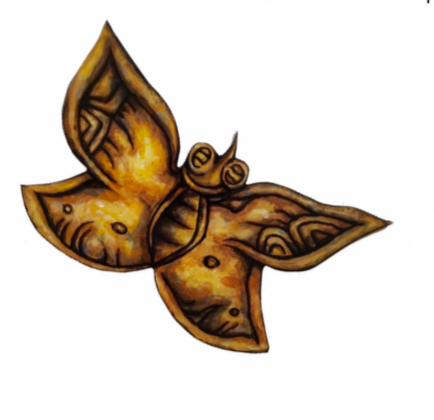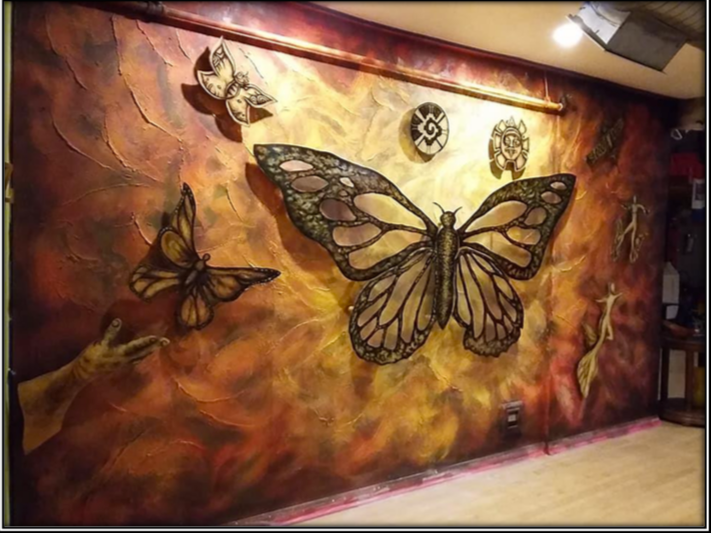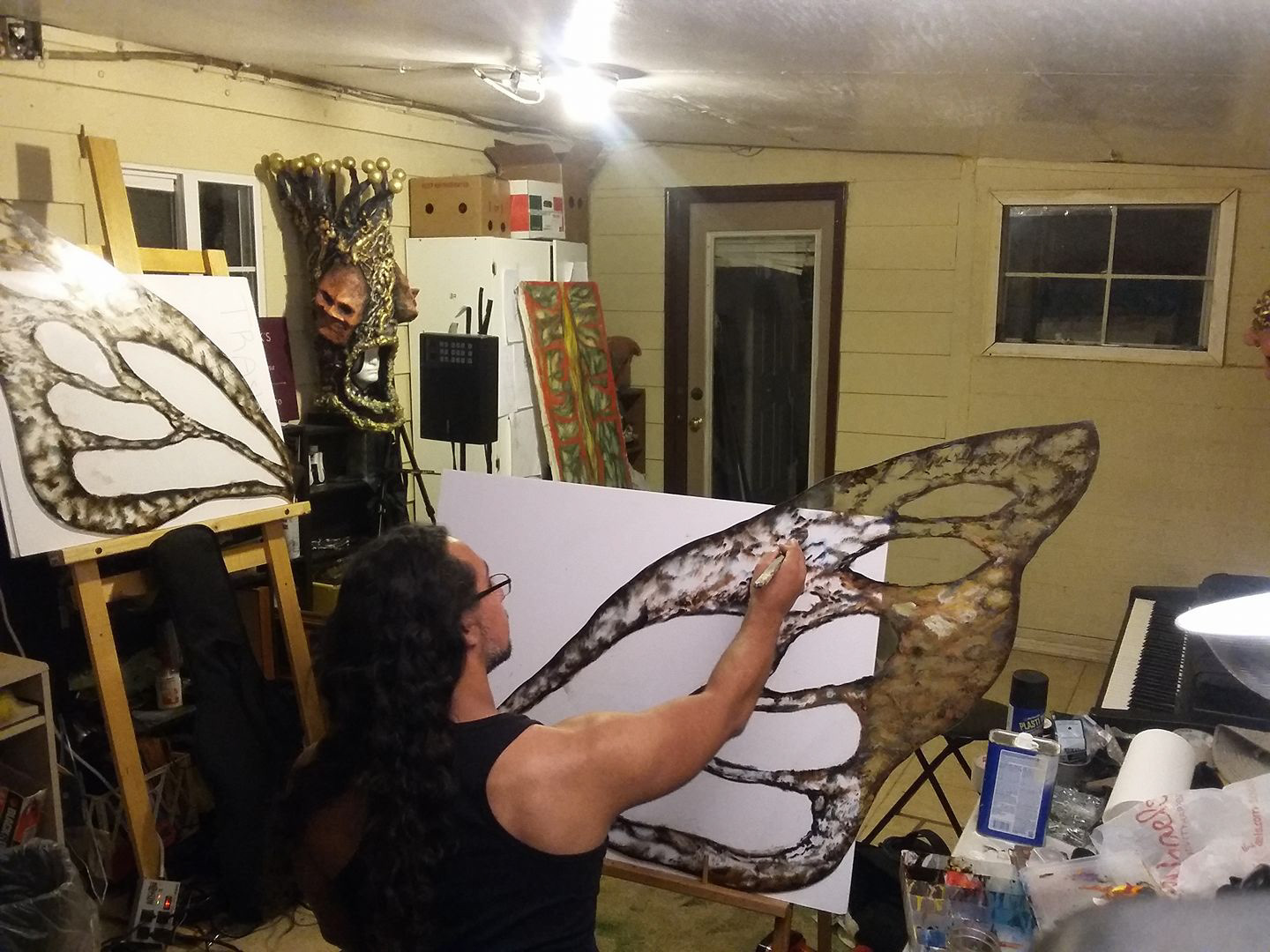 Denver Art Museum Mask Exhibits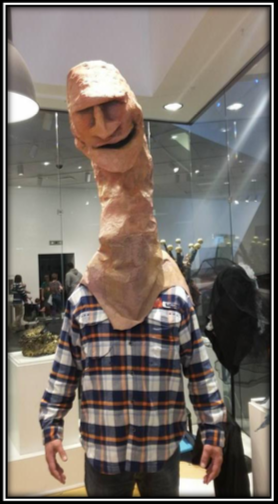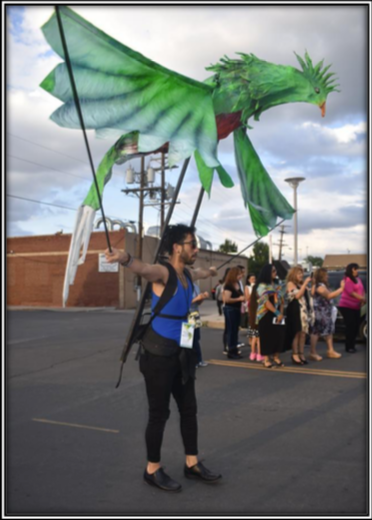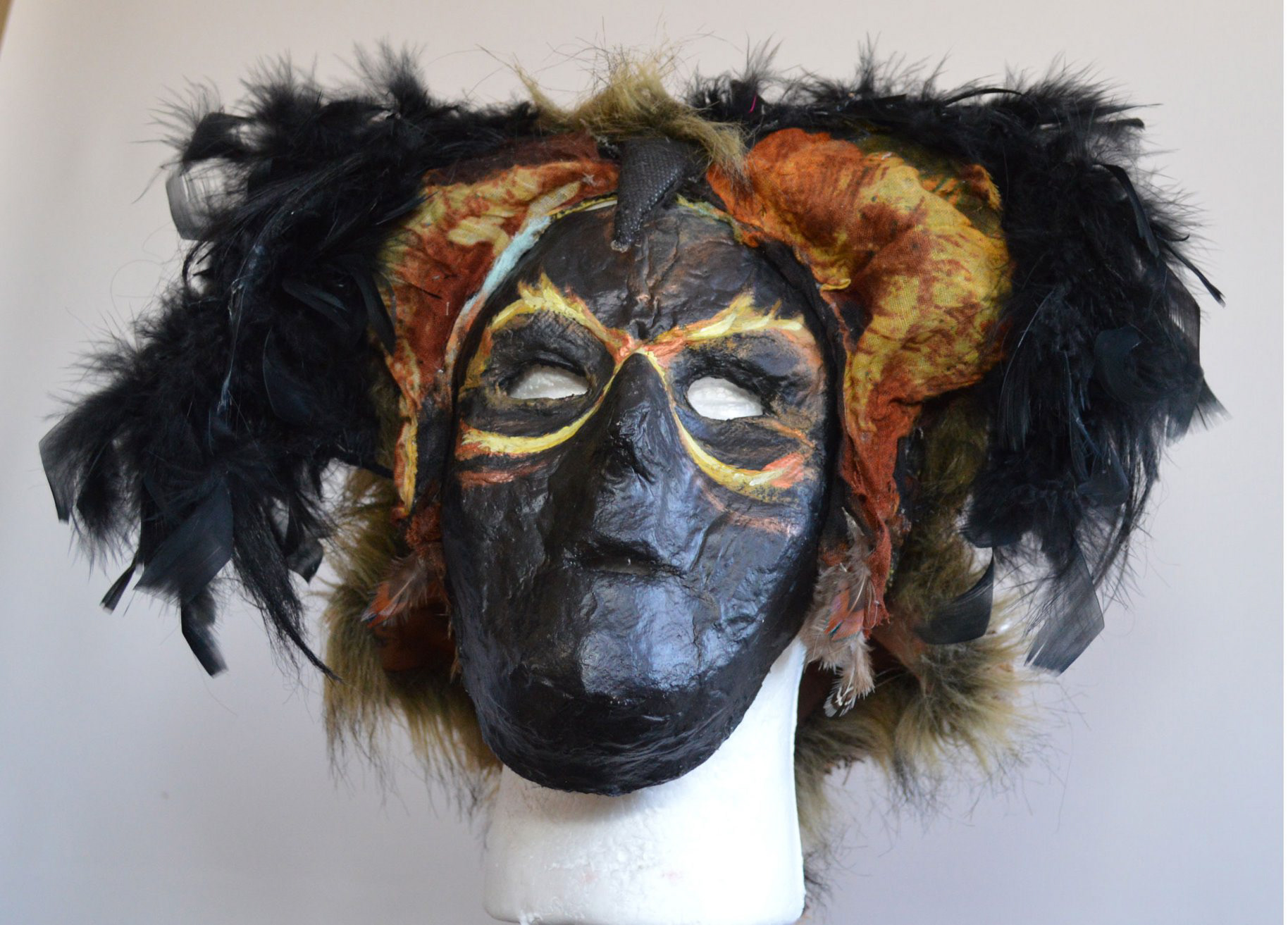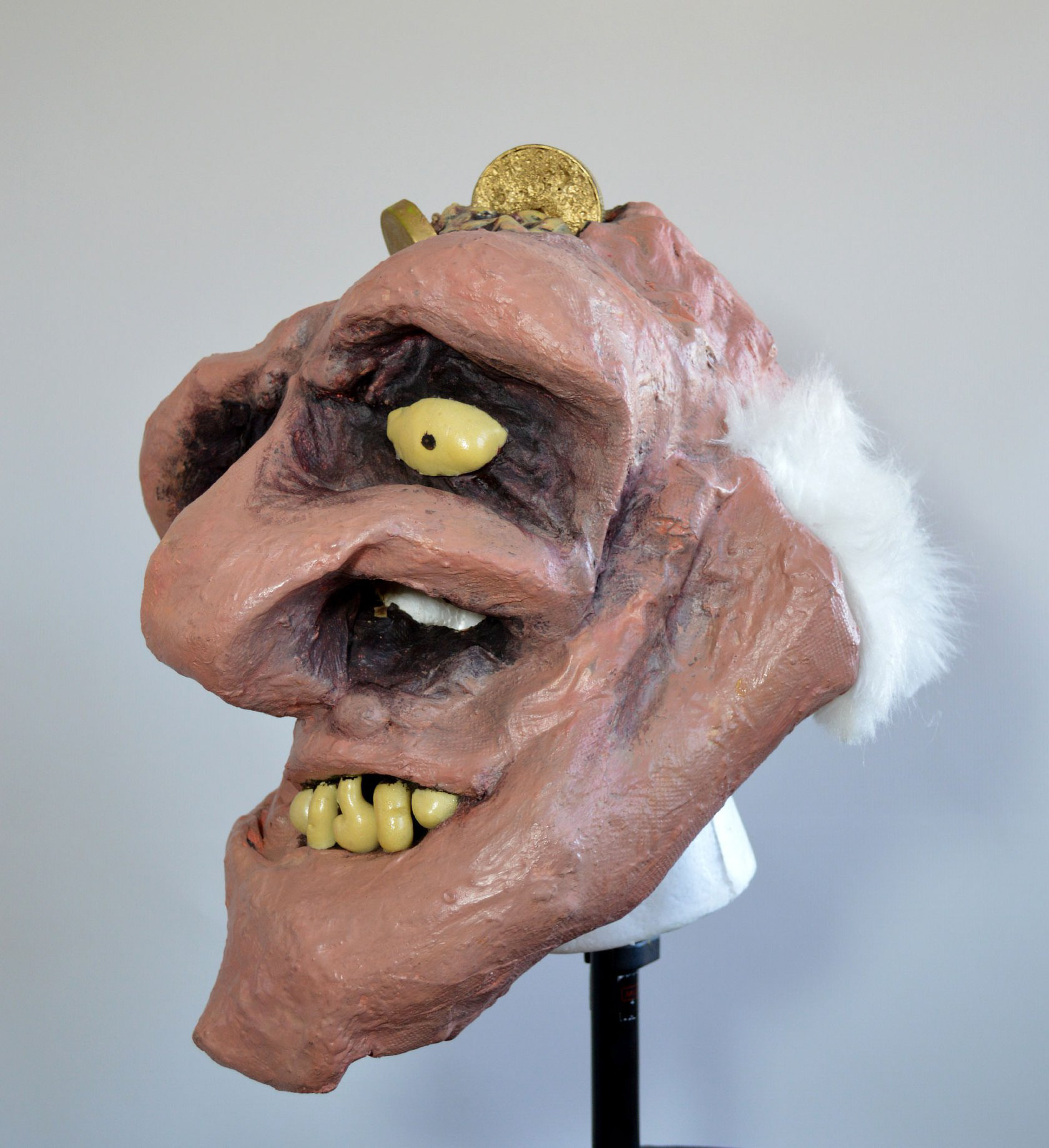 Artworks in mosaic playgrounds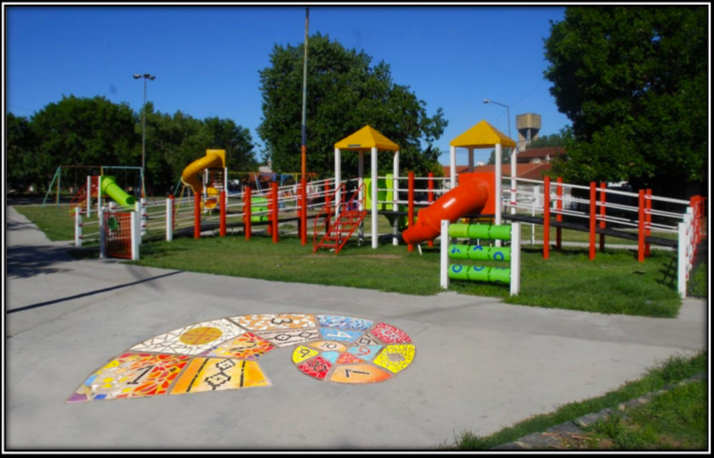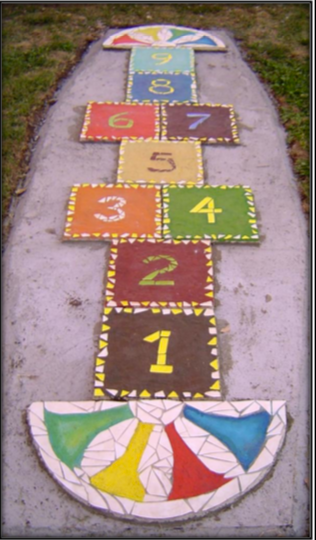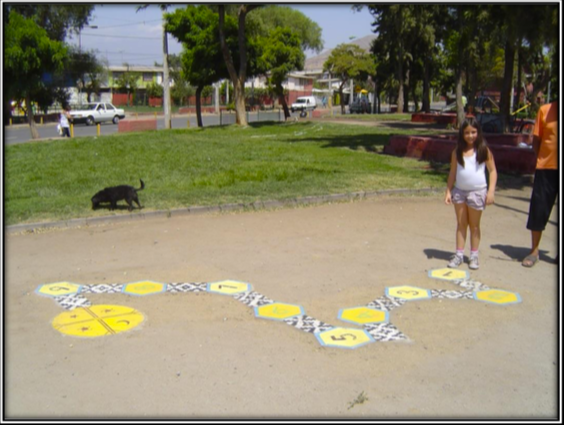 2018 "DAILY GODS" MIXED MEDIA SCULPTURE EXHIBIT AT THE DENVER ART MUSEUM. SEPTEMBER 2018
2016 -17 "
TIMELESS GAMES FOR K
IDS AT HEART" ARTIST
IC HOPSCOTCH INSTALLATION ALONG SANTA FE DR PROJECT AWARDED BY SANTA FE ART DISTRICT, DENVER ARTS & VENUES | CITY AND COUNTY OF DENVER.
2016-2017 " CAPTURE THE BUTTERFLY" MURAL PROJECT FOR THE MAIN HALL OF SU TEATRO
2016-2017 "MASKS IN MOTION" EXHIBITS AT THE DENVER ART MUSEUM. DECEMBER 2016, MARCH AND JUNE 2017
2016-2017 MUSIC DIRECTOR AND ARTISTIC CREATION AT SU TEATRO COMPANY, DENVER COLORADO. PARTICIPATION IN THE PLAYS AMORCITO CORAZON, EL ALAMO, CHICANO SING THE BLUES, COLORADO CHRISTMAS. BLEES ME ULTIMA.
2012  EXHIBITION " DIMENSIONS OF URBAN SENSE " ART GALLERY GUILLERMO NUÑEZ CULTURAL CENTER ANSELMO CADIZ. MUNICIPALITY OF " EL BOSQUE ".
2011-2012 URBAN INTERVENTION FOR CHILDREN WITHOUT AGE. MOSAIC PLAYGROUNG ARTWORKS. SANTIAGO, CHILE
2008-2009 PRODUCTION COORDINATOR GENERAL FIRST AND JAZZ FESTIVAL QUILICURA
ART DIRECTOR OF TRIFULKKA TEATRO, THEATRE TROUPE WITH LUIS DUBO IN THE DIRECTION.

2009 PARTICIPATION IN CONTEMPORARY ART BIENNIAL XVI, MUSEUM OF CONTEMPORARY ART SANTA CRUZ DE LA SIERRA, BOLIVIA
2008 COLLECTIVE EXHIBITION " LOCAL GESTURES " ART GALLERY GUILLERMO NUNEZ, C. CULTURAL ANSELMO CADIZ. MUNICIPALITY OF " THE FOREST ".
2005 INDIVIDUAL EXHIBITION " THE ROOT OF THE PENDULUM ".
GALLERY OF CORREGIDOR POSADA. MUNICIPALITY OF SANTIAGO.