Who are you?
We are a grassroots, non-profit performance incubation team dedicated to providing our home communities along the Colorado Front Range with affordable and thought provoking performance experiences. LuneAseas is multimedia effort that includes dance, theater, music, fashion, and visual art into a cohesive production using old and new literary sources. We provide our communities with movement work shops that inspire, build social skills, encourage our participants to think creatively, and to move in ways they never thought possible.
Why the name change?
Funny you ask, after years of exploration and discovery in our individual work and as collaborators we have come to the conclusion that we might all be lunatics. Since this discovery we have found a firmer sense of who we are and the type of incubation team we would like to be. We often deal the with mystical, fantastical in many different realms of visual, movement, and musical art. A name is just a name but we feel this one suits us well.

Mission Statement:
The mission of LuneAseas is to incubate, create, and perform with different platforms of artistic mediums from visual design, music, to dance, while provoking c
onversations on social issues relevant in today's world. LuneAseas finds the harmony that drives these different mediums through collaboration. We expand, immerse, and diversify audiences through projects in live theatre, film, and digital media. We teach dancers, non-dancers, and organizations how to harness the creative potential of groups using our methods of creative movement and sound.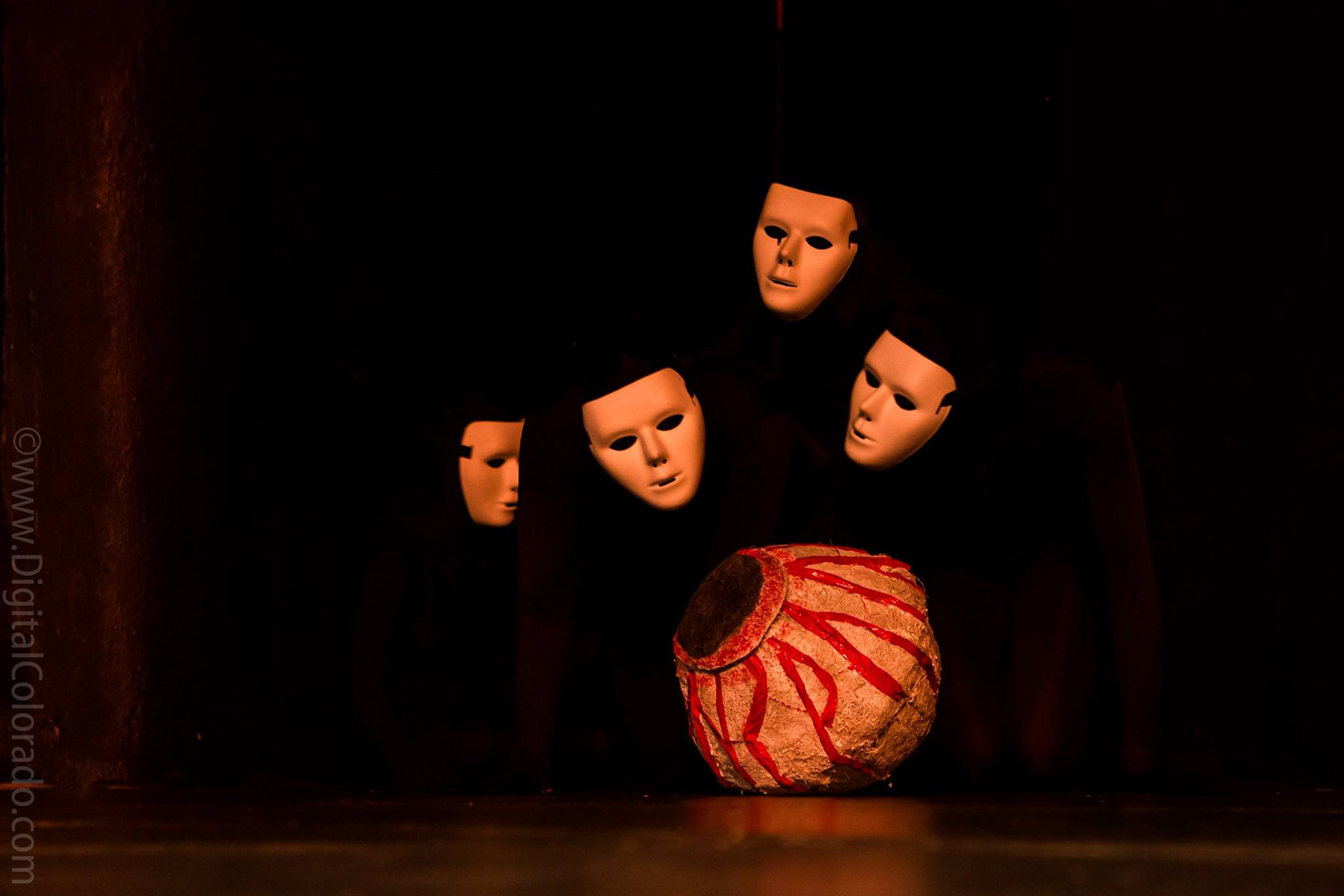 Performances and Workshops
Invisible Circus- Denver, Co
53:14 Music Video Experiment- Fort Collins, Co
Contact and Creation at the Circus!- Fort Collins Circus Center
Contact and Creation with the GEMs!- Fort Collins
Festival of Color-
Aurora, CO
Community Workshops-
Adams County Fair, Co
A Science Fiction Double Feature-
Bas Bleu Theatre Company,

Fort Collins, CO
Denver Pride-
latin stage entertainment, Denver, CO
Moon Bean Rider-
guest artists, The Lincoln Center, Fort Collins, CO
Realities for Children Bike Rally-
surprise guest artist, Fort Collins, CO
Jimmy's Friday Night Follies-
guests artists, Avogadro's Number, Fort Collins, CO
Girls Scout of America-
movement outreach workshop, Fort Collins, CO
G.E.M.s youth group-
movement outreach workshop, Fort Collins, CO
Earth Day Celebration-
movement workshop, performers, Artlab, Fort Collins, CO
War of the Worlds-
The Bug Theatre, Denver, CO
Open Rehearsals-
on-going weekly rehearsals and workshops, Lakewood Dance Academy, Denver, CO
Excerpts from Gods and Monsters: An Odyssey-
The Denver Art Society, Denver, CO
Gods and Monsters: An Odyssey-
The Bug Theatre, Denver, CO
Festival of Color Fashion Show-
performers, City Hall, Denver, CO
Front Range Classical Ballet Presents: A Midsummer Night's Dream-
The Lincoln Center, Fort Collins, CO
Jimmy's Friday Night Follies-
guests artists, Avogadro's Number, Fort Collins, CO
Convergance Life/Art Dance Ensemble-
guest artist, the Cleo Parker Robinson Dance Theater, Denver, CO
Mos Eisley Carnivale Fundraiser-
hosts, The Downtown Artery, Fort Collins, CO
Choreography and Movement Workshops-

donation based and all ages, Artlab, Fort Collins, CO
Ballet and Modern Dance Classes-
on going weekly adult open level community classes, Mackinnon Royal Dance Institute, Loveland, CO
Ullr Grass-
festival performers with Ascential Dance Theatre,  Golden, CO
International Day of Dance-
performers, Denver, CO
The Edge: Dance Festival-
presenters, The Savoy at Curtis Park, Denver, CO
Gods and Monsters: An Odyssey-
full length evening performance, Bas Bleu Theatre, Fort Collins, CO
Excerpts from Gods and Monster: An Odyssey-
First Friday Santa Fe Art Walk, Pranamor Shakti Healing Arts, Denver, CO
Sumatra Belly Dance: Elementals-
Fort Collins, CO
Reflections of Shadow and Light-
three night run of full length original works, Bas Bleu Theatre, Fort Collins, CO
Free Movement Workshops,
Boy and Girls Club, Fort Collins, CO
Creative Movement: Modern Dance, and Ballet Workshops-
for children ages 3-12 Northern Colorado Petite Ballerina's, Greeley, Windsor, and Fort Collins, CO
Open Level Modern Dance-
weekly donation based open level workshops, Front Range Classical Ballet Academy, Fort Collins, CO
Fort Collins Fringe Festival-
Fort Collins, CO
Open Rehearsals and Dance Workshops-
free of charge, Artlab, Fort Collins, CO
Sumatra Belly Dance Presents: The Tiger's Den-
Fort Collins, CO
Dead Jam-
featuring original choreography in collaboration with the Dead Jam House Band Avogadro's Number, Fort Collins, CO
Front Range Classical Ballet presents Cinderella-
featuring original work from 6Degrees, Midtown Performing Arts Center, Fort Collins, CO
Ancora Imparo-
first full length show, Bas Bleu theatre, Fort Collins, CO
Bohemian Nights New West Festival-
Mountain Stage, Fort Collins, CO
Music and Art Collaborative Night-
Aggie Theatre, Fort Collins, CO